We stock a huge range of accessories
Pop into our showroom and browse our product range, we will be happy to provide you with advice and options for all of your needs. Our large range of accessories allows you to create the the complete look from stove paint and fireplace tools to grates and ironwork.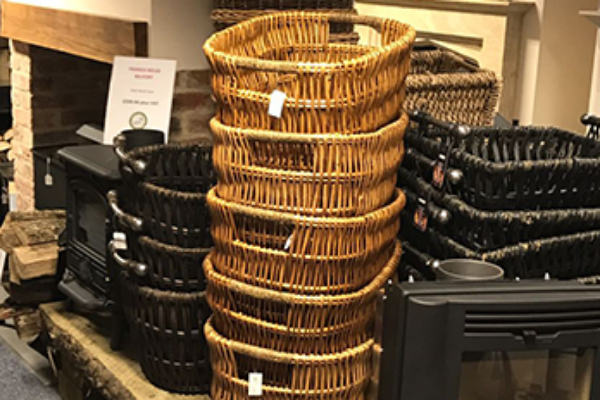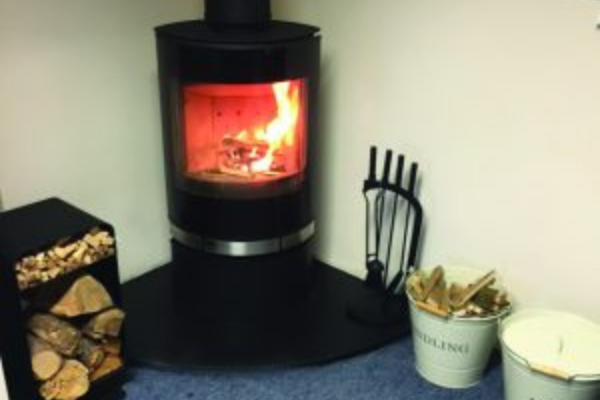 COMPANION SETS
A companion set is one of your main fireside accessories allowing  you to safely operate your stove efficiently.  We have a range on display in our showroom both traditional and contemporary and in different sizes and colours.
For more information, prices and availability please get in touch or visit our showroom to see what we have on display.
LOG BASKETS
Log baskets are great for storing firewood near your stove while keeping your hearth clean and organised.  We have a large selection on display in our showroom at very reasonable prices.
Our range includes traditional log baskets, tubs and the more modern looking log carriers and racks.
HEARTHS
Hearths are required to meet building regulations and here at R A Wicks we can provide and install a wide range of different hearths to suit a variety of tastes and budgets, all cut to your required size.  Granite, Riven slate, Glass, Blue Lias, Hamstone, Portland Stone, Bath Stone to name but a few…pop in to our showroom to have a look at the hearths we have on display
REPLACEMENT GLASS, PARTS & SPARES
The parts of both multifuel and woodburning stoves are put under immense pressure every time the stove is used, so it is inevitable that through time, all stoves will require replacement parts.
A large range of stove parts, spares and glass are all available for quick delivery.
FIRE SCREENS
If you own a stove, fireplace or fire basket that burns logs or smokeless fuel then you may wish to have a fire screen. It will not only help protect from sparks or fuel inadvertently falling onto the hearth but also provide a physical reminder of the fire to youngsters, the elderly and pets.
LOG HOLDERS
If you own a stove, fireplace or fire basket that burns logs or coals then you will find a scuttle, hod or log holder is essential for holding the fuel to replenish the fire.  We offer a wide choice of designs in wrought iron, brass, copper and steel to suit both traditional and contemporary decors.